Published Gardens & Awards
---
Spa Solution
Australian Handyman Magazine, Jan/Feb 2018
"This is absolutely the place to use decking because you can cantilever it out as far as the site will allow, and ultimately maximise the flat space," says Ben Kingsnorth.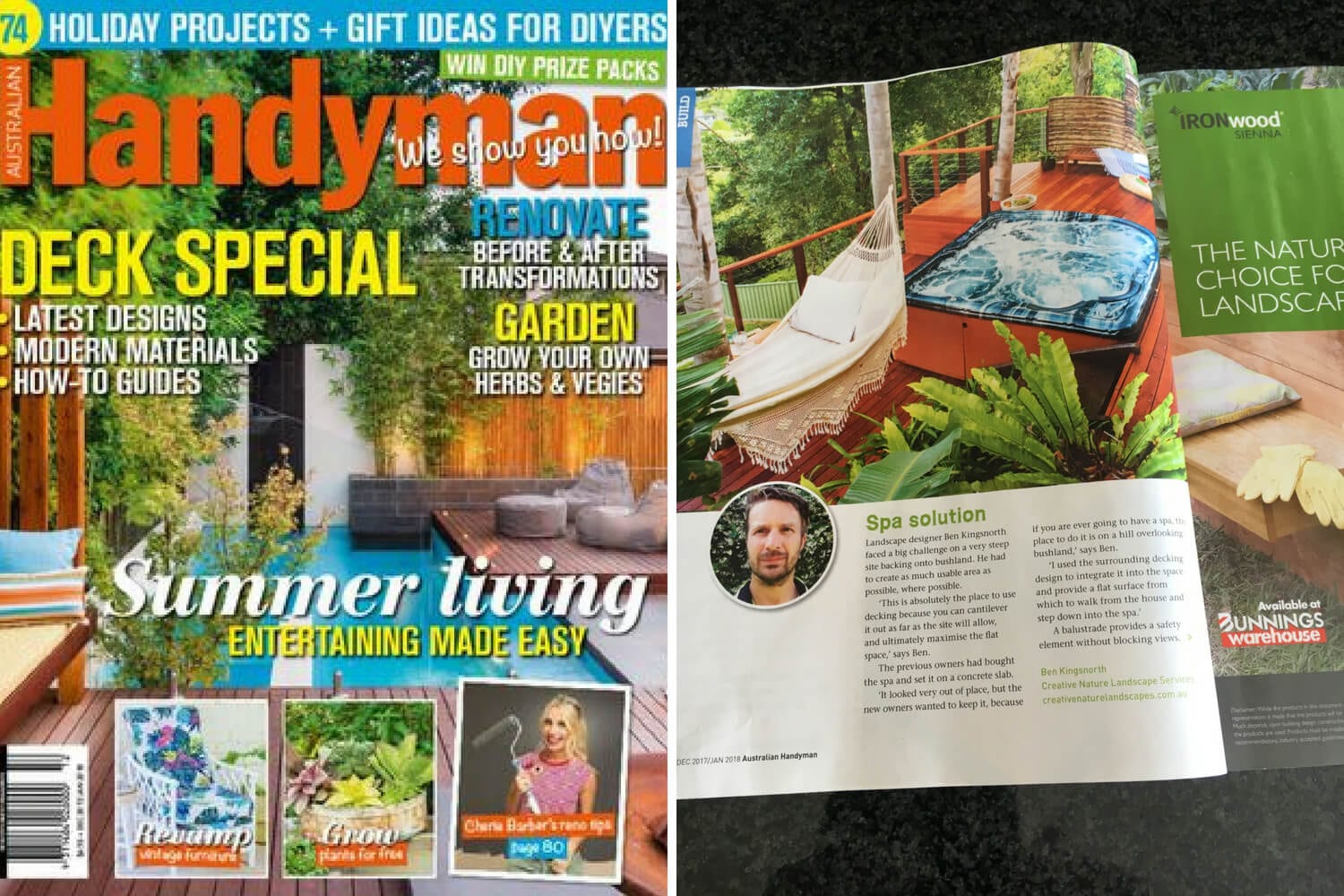 ---
The Most Popular Outdoor Rooms of 2017
Houzz, December 21, 2017
"The hammock, the hot tub, the bamboo screen, the lushness of the tropical trees — Houzzers loved everything about this multilevel deck in Sydney.  Notable detail: The way the deck was built around the existing palm trees, which now serve as support posts for the hammock."
Becky Harris, Houzz.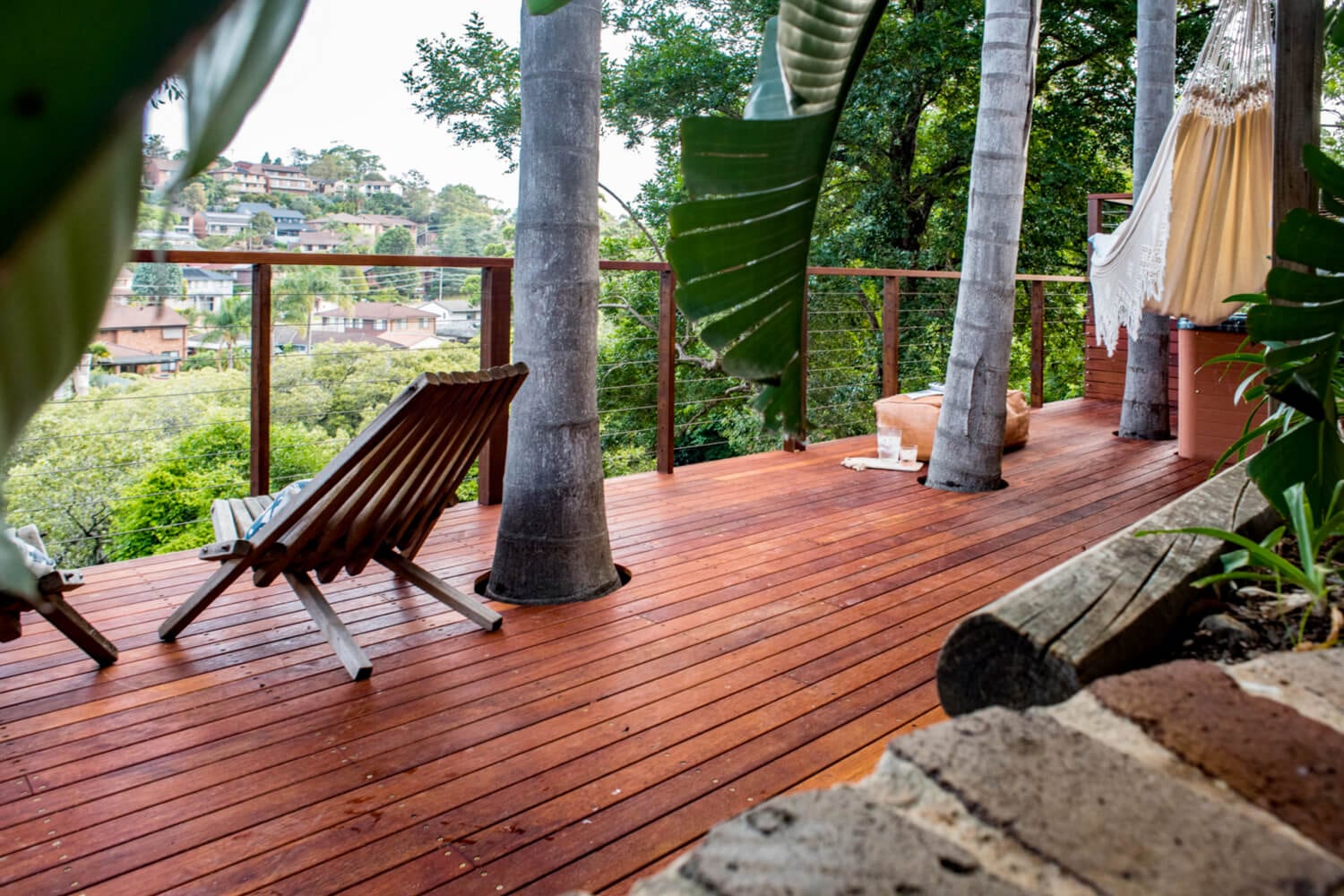 ---
Our Most Popular New Outdoor Rooms
Houzz, 9 July 2017
"Relaxing. The most popular new deck on Houzz offers multiple ways to relax, including gazing out over the lush landscape, taking a hot soak or swinging in a hammock. Beautiful wood plays off the landscape while steel cable railings keep the view open."
Becky Harris, Houzz.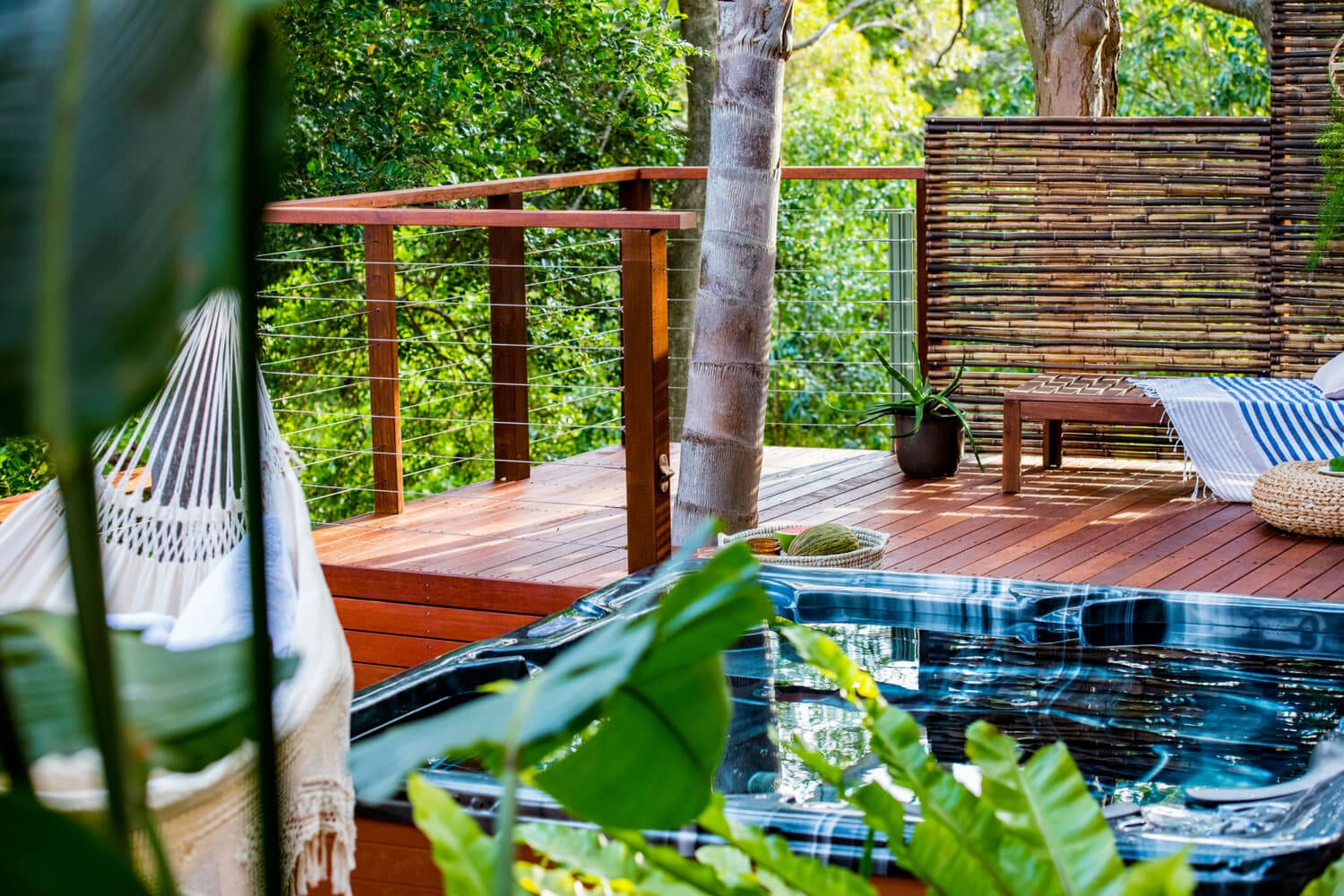 ---
Stylish In Sydney
Houzz, May 19, 2017
"There's not much wrong with this Australian hangout, which incorporates palm tree trunks into the design. A steel cable rail keeps views open and air flowing no matter where you're lounging, while a rich deck stain and a natural black bamboo fence add to the organic feel.  Landscaper Ben Kingsnorth, who designed this space, says he's been seeing more clients "open to the idea of creating multiple, smaller linked entertaining areas rather than one large single area, such as a large level deck or patio."
Mitchell Parker, Houzz.