Creative Nature History & Team
Our Story
Creative Nature Landscape Services was founded in 2005 and services the residential and commercial sectors of the Sutherland Shire and greater Sydney area.
Gardens of distinction.
Our emphasis at Creative Nature is on the creation of sustainable designs, individually tailored to our clients requirements. Once the program and budget have been agreed we undertake the construction and landscaping using materials, workmanship and plants of the highest quality.
Following the completion of many successful projects, Creative Nature has grown into a company that can offer a full suite of design, landscape construction, planting and garden maintenance services to all sectors of the market.
Our clients now include:
Private individuals
International companies
Government organisations
Schools
Developers
Construction companies.
"The team were always courteous, on time, hard working and paid great attention to detail. It was great to work with such a professional business and we couldn't be happier with the result."
Creating gardens that thrive in Sydney.
At Creative Nature we focus on creating flourishing gardens, starting with using quality soil and getting it right from the outset. It's all about the right plant in the right position.
All plants have an endemic environment which means they don't always work where you want them to. Our Australian climate is quite narrow… It's hot and getting hotter, humid and more tropical. Some plants that thrived 30 years ago don't work so well now (for example, camellias). Others have been developed that will grow here but need a lot of water.
With over 20 years' experience, we have the expertise to ensure you get the very best out of your outdoor area, for a long time to come.
Timeless, classic materials.
Trends come and go but classic, natural materials will always stand the test of time!  We are proud to say that we are still maintaining the gardens of many of our original clients from when we first broke dirt.
Get more from your space than you ever imagined!
Whether you're after new paving, decking, a water feature, retaining wall, new planting or fencing, our team can manage the whole project, from concept to completion.  Please do contact us if there is any way we can help you develop and maintain your outdoor spaces.
Our team of professional landscapers offer a tailored and enthusiastic service that Creative Nature Landscape Services has become well known for.
Ben Kingsnorth, Founder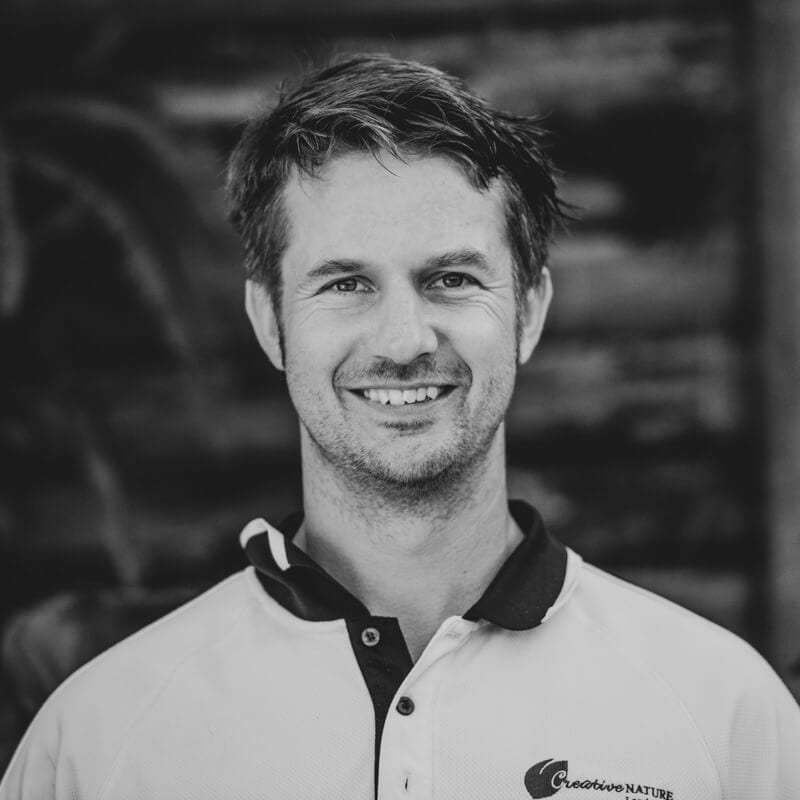 Qualifications:
Licensed structural landscaper
Scottish vocational qualification Hard Landscaping
Certificate III Horticulture (Landscaping)
Diploma Building studies
Construction white card
Chemical Application certificate
Awards:
1996 Oatridge Agricultural College: Best Hard Landscape Student
2009 TAFE NSW State Medal for Diploma of Building Studies
2009 AIB NSW Chapter President's award
2009 Australian Institute of Construction Estimators highest marks
2009 St. George Master Builders Association top student award
---